Denso BHT 7000 (OEM - Furuno)
Model Furuno PI200 (4MB, 26 keys) This is a rebranded BHT7000
Number of units available - 05 02 boxed 

ASKING: USD$400.00 per box (unused - mint)
Condition - New Old Stock (Mint- Unused)
*All prices quoted are for export - exclude VAT/GST/taxes and Customs Duties.
Please allow additional 3-5 business days' leadtime for preparation for shipment.
Payment - Paypal or International Bank Transfer ( SWIFT / TT )
We will ship only after clearance of payment. Tracking number and link will be provided.
Email: This e-mail address is being protected from spambots. You need JavaScript enabled to view it
This e-mail address is being protected from spambots. You need JavaScript enabled to view it
This e-mail address is being protected from spambots. You need JavaScript enabled to view it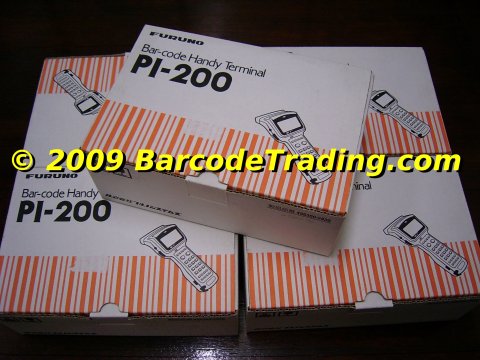 ** All equipment sold are used/refurbished in good tested working condition unless otherwise stated.
[Brief Descriptions]
Stable Operating System
The BHT-7000 uses the same reliable technology required for control systems like ABS and airbag deployment in the automotive industry. The BHT-BASIC (BHT BASIC version 3.6) programming environment ensures simple programmability, stable operation and long battery life.
Advanced Scanning
The BHT-7000 employs an advanced CCD scanning system which enables fast-touch and distance reading of high density bar codes. When scanning, a laser beam is emitted with determine the scanning range and facilitate easy detection of the target bar code.
Vibrator
The BHT-7000 features a vibrator function which is in addition to the reading confirmations, LED and beeper. The appropriate reading confirmation signals can be chosen to suit your working environment.
Remote Wake-up Function
This function enables the BHT-7000 to be operated remotely from the host computer, and can either to be used to upload or download files.
IrDA Communications
With the integrated IrDA-compliant communications device, the BHT-7000 directly transfers data and programs to/from other IrDA-compliant equipment at a speed of up to 115.2 kbps.